Since Liverpool midfielder Fabinho, picked up a knock, the sight of James Milner in the squad is hardly a surprise to anyone who knows how much utility the former Manchester City man has provided to the Reds since making the switch from Etihad.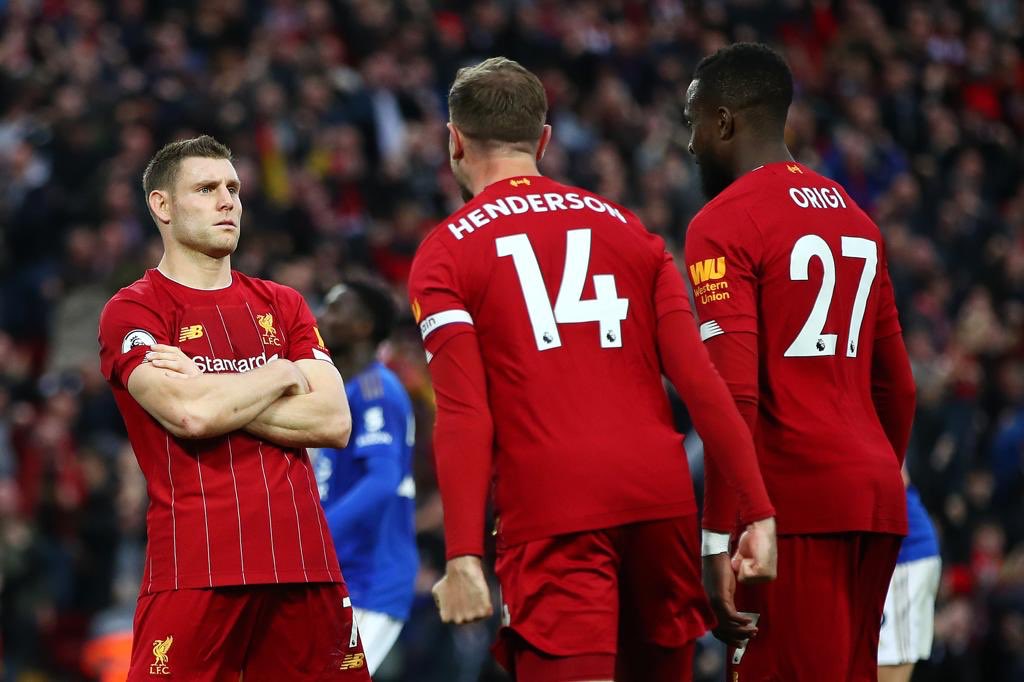 Liverpool's 5-2 win over local rivals Everton was overseen by Milner who captained the Reds on Wednesday.
Jurgen Klopp has managed to extend Liverpool's unbeaten run to 32 in all competitions and as the praises continue to poor in for the former Borussia Dortmund coach and his current team, Milner believes that he and his teammates have much more to offer.

It is the longest unbeaten run ever recorded by Liverpool but their no. 7 maintains it is not yet time to party.
The no. 7 shirt has been a legendary jersey at Anfield and even if James is miles different in terms of offering what the other usual no. 7s like Keegan, Daglish and Suarez offered, few will oppose his merits of such a jersey.
Milner has never been a go to star when you need someone to drag a team over the finish line but he has been the kind of star who will never fail to give you what he is good at: his best. And often times that does wonders than players who think having talent is all there is.
Paul Pogba is on the verge of leaving United but the fans are hardly as concerned given that Scott Mctominay has made his absence to be hardly felt.
Few seasons ago, Scott was a nobody.
Liverpool go into Christmas on top of the table and with players like Sadio Mane, Roberto Firmino, Mo Salah and James Milner backing them up and most especially Manchester City losing points almost every weekend, the EPL continues to look like theirs to lose.