English International, James Milner, said that his current team Liverpool are in a great place since finding rhythm.
The 30-year old Ex-Manchester City central midfielder moved to Anfield this season on a free transfer and has gradually blended with the team.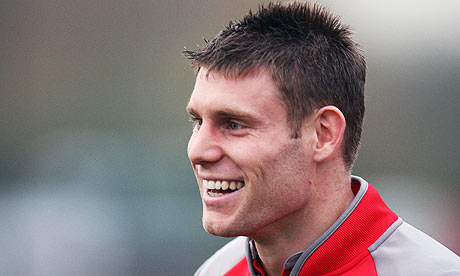 The player is responsible for corners and has been flopping of late that even coach Jürgen Klopp commented using a strong word. However, his crossing from open play, however, is in a completely different league. It was his peach of a centre that Dejan Lovren stuck away in stoppage time to invite bedlam to break out and the Liverpool captain's support play broke
Everton's resistance with crosses from the left and right wings leading to two goals in quick succession at the end of the first half
.
On Klopp, Milner told the club website:
"The manager's style is a bit more second nature than it was a few months ago, we know how he wants to play and everyone is on the same page. I think you can see that in the performances.